Business Hotels In Pretoria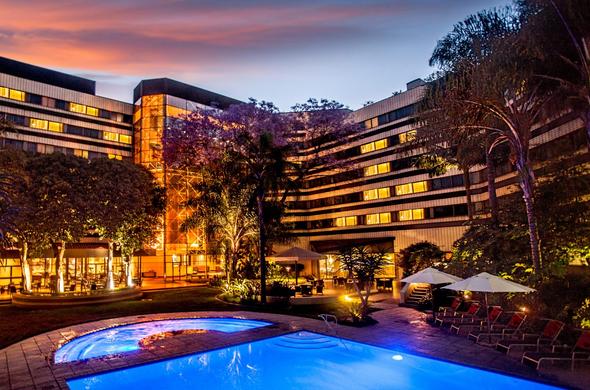 These Centurion and Pretoria hotels are ideally suited for the business traveller with excellent conferencing facilities. All are centrally located close to the city and popular landmarks.
Leriba Lodge
Leriba Lodge
offers Centurion hotel accommodation in 5 star business suites which have sound proof windows, a small lounge, work desk and all the amenities you need for a comfortable stay. Up to 750 delegates can be accommodated in 13 conference venues. Enjoy complimentary shuttle to and from the Centurion Gautrain Station and Centurion Shopping mall.
Protea Hotel Centurion Waterfront
Protea Hotel Centurion Waterfront
is situated in the bustling Centurion Waterfront, surrounded by restaurants, bars, boutiques, cinemas and banks. Enjoy complimentary WiFi and other luxury amenities. The hotel is located a mere 500 metres away from Centurion Gautrain Station. Conference facilities can seat up to 446 delegates in 7 conference venues.
Southern Sun Pretoria
Southern Sun Pretoria
is a Pretoria hotel centrally located within walking distance of the city centre, embassies and consulates. This hotel is ideal for business travellers, politicians and officials. Guests amenities include a fitness centre, outdoor pool and WiFi access. The hotel also enjoys an excellent reputation for hosting well-run functions and tailor-made conferences.